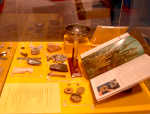 Shipwrecks & Rescues 1550 – 2000

The exhibition Shipwrecks & Rescues 1550-2000 explores South Florida's maritime history from the first Spanish arrivals to the most recent Caribbean immigrants. It focuses on specific episodes involving shipwrecks, sea rescues and other dramas at sea, from the period 1550-2000.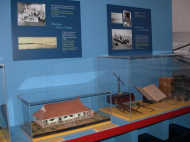 Stories covered include the activities of the Spanish on the coast of Florida during the sixteenth and seventeenth centuries; British and Spanish presence in the region; the development of the wrecking industry in the Florida Keys; the building of lighthouses and the Houses of Refuge along the coastline; World War II activity; the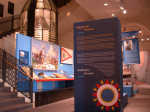 development of the Coast Guard, including involvement in the battle against rum-running; and twentieth century immigration to South Florida.
Individual stories include Hernando d'Escalante Fontaneda, whose life was spared by the Calusa Indians after being shipwrecked in the Florida Keys in 1550; the wreck of the HMS Winchester on Carysfort Reef,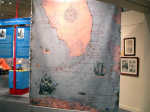 whose crew died of scurvy before the ship foundered in 1695; and the building of the "Reef Lights" in the nineteenth century. Even the rescue of Elián Gonzalez, which gripped the nation in 1999, will be discussed.
Shipwrecks & Rescues 1550-2000 is a traveling exhibition on loan from the Historical Museum of Southern Florida in Miami. The entire exhibit is bilingual in both English and Spanish.

Header Image courtesy © Duane Traver 2000-2005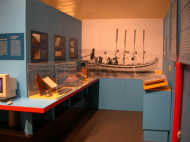 Where can I see the exhibition?
At the Collier County Museum in Naples located at 3301 East Tamiami Trail, at the corner of US 41 and Airport Road in the Government Center.
When can I see the exhibition?
October 10, 2005 – March 31, 2006
Who can I call for more information?
239.774.8476